YangYuan(Male Stone), Mount Danxia, China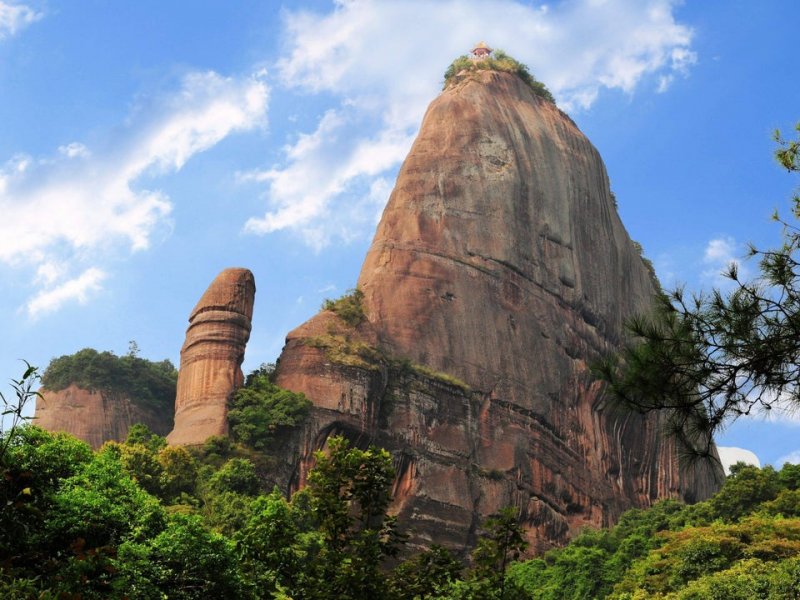 Advertisements:
Mount Danxia is a noted scenic area near Shaoguan city in the northern part of Guangdong, People's Republic of China. The Danxia mountain is formed from a reddish sandstone which has been eroded over time into a series of mountains surrounded by curvaceous cliffs and many unusual rock formations (Danxia Landform). It is described on the local signage as a "world famous UNESCO geopark of China". There are a number of temples located on the mountains and many scenic walks can be undertaken. There is also a river winding through the mountains on which boat trips can be taken.
Danxia Mountain also has some unique stone, such as Yang Yuan Stone, yin Yuan Stone, Breasts stone, Sleeping Beauty and other attractions, make Danxia Mountain "natural sex culture museum". Particularly noted are two formations: a stone pillar called the Yangyuan ("male/father stone") that bears a remarkable resemblance to a phallus and the Yinyuan hole, which somewhat resembles the female labia.
In the 2010 UNESCO list of world heritage sites, Mount Danxia was recorded as a natural World Heritage Site as part of China's Danxia landform
---