Don't Mess With Protective Parents!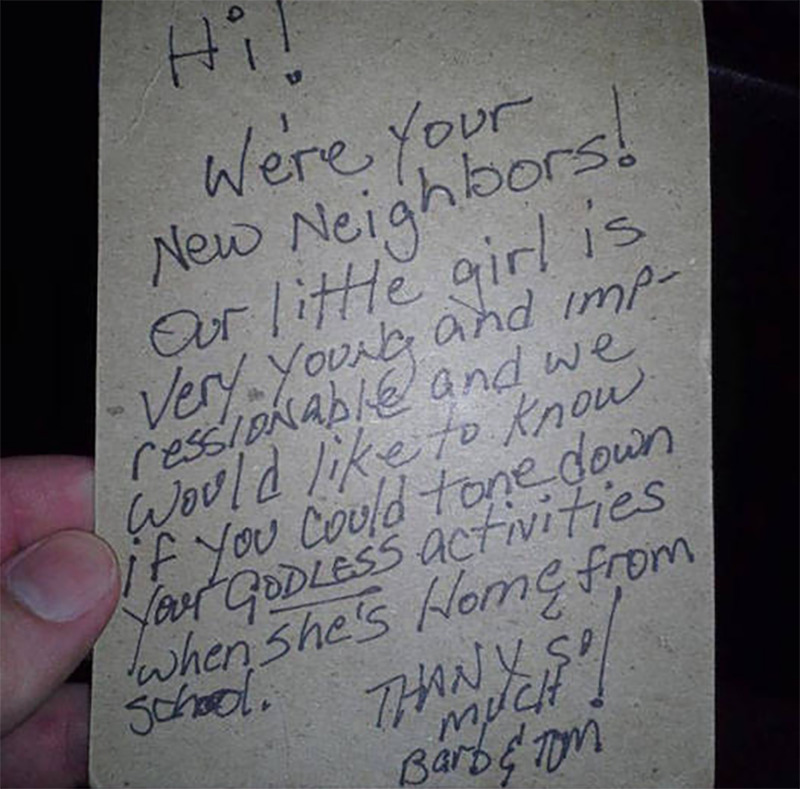 Tumblr Tumblr
This note is polite and kind all the way through, with the exception of just one little word: Godless. That word stands out not only because it's written in all caps and underlined, but because it doesn't seem to fit the tone of the rest of the message.
Advertisements:
Clearly, Barb and Tom wanted to toe the line between representing themselves as good people to their new neighbors, and making clear that they are a force not to be reckoned with. This note goes to show that parenting can bring out the lion in even the kindest of people.
---